DDA Connection Termination Guideline
The DDA connection can only be terminated by visiting the DBS/POSB online banking, and cannot be modified via Tiger Brokers official website/APP.
Please note: Please do not terminate the DDA connection by calling or contacting DBS/POSB customer service, otherwise it may fail when you resubmit the DDA authentication application.
The steps of terminating DDA connection are as follows:
1. Login to DBS/POSB online banking.
2. Select "Pay" > "More Payment Services" > "Delete GIRO Arrangement".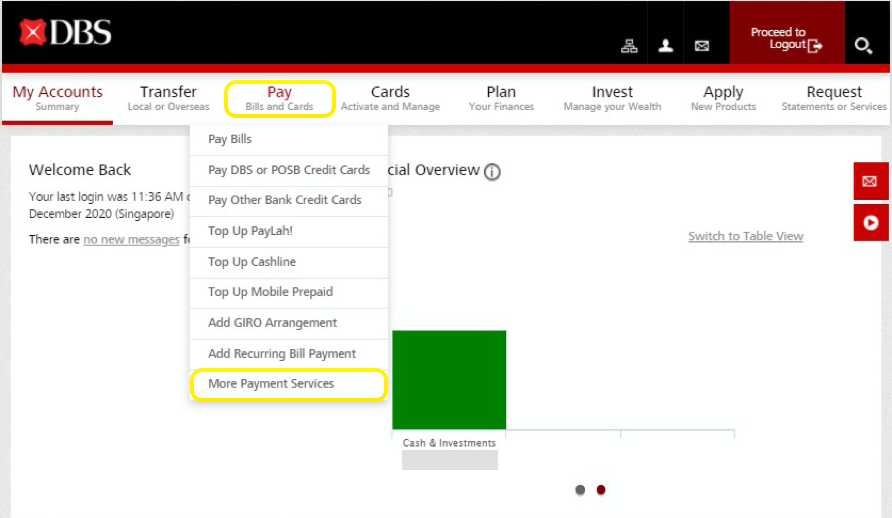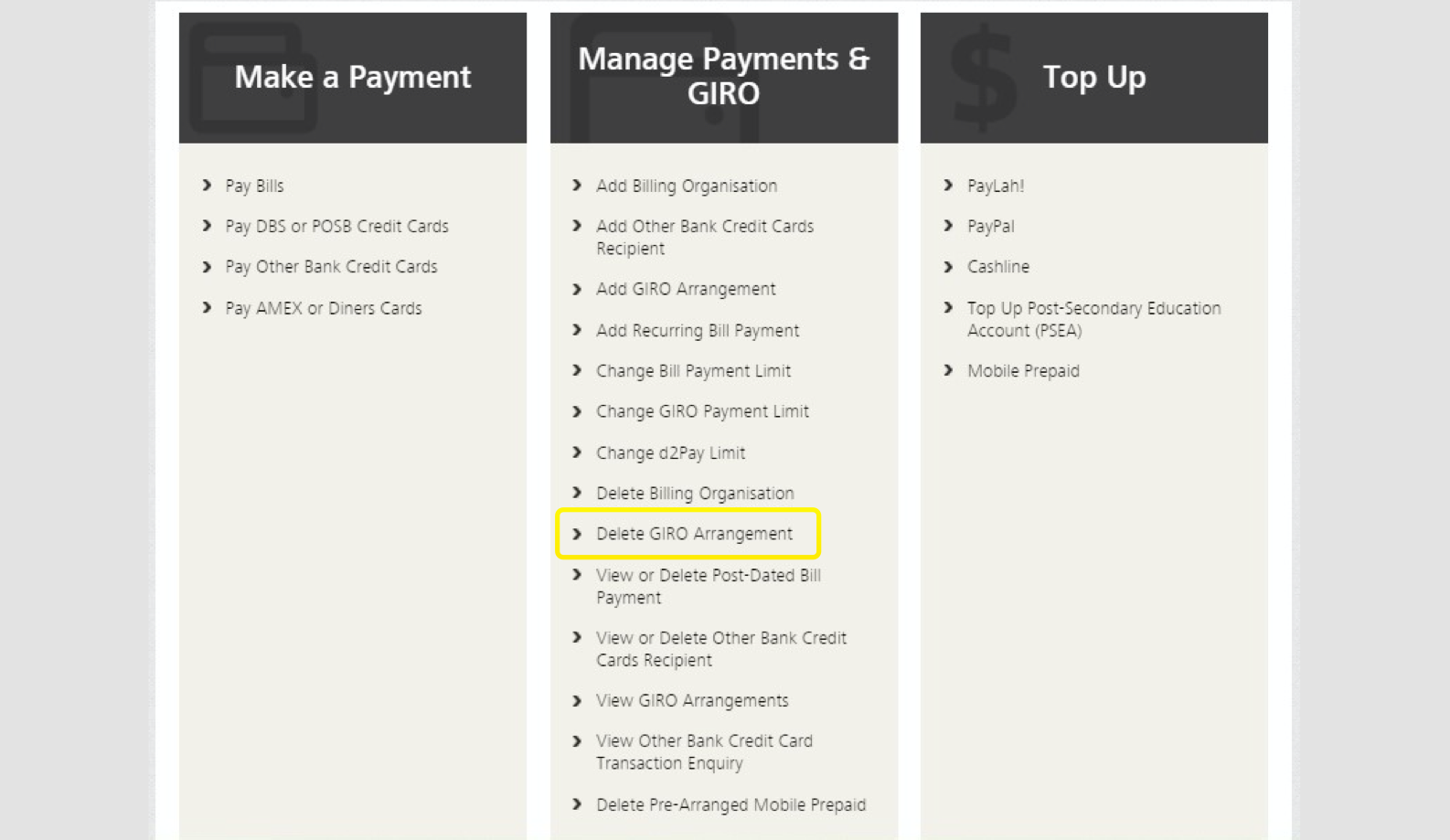 3. Select the DBS account you wish to terminate the connection with Tiger Securities, and click "Next".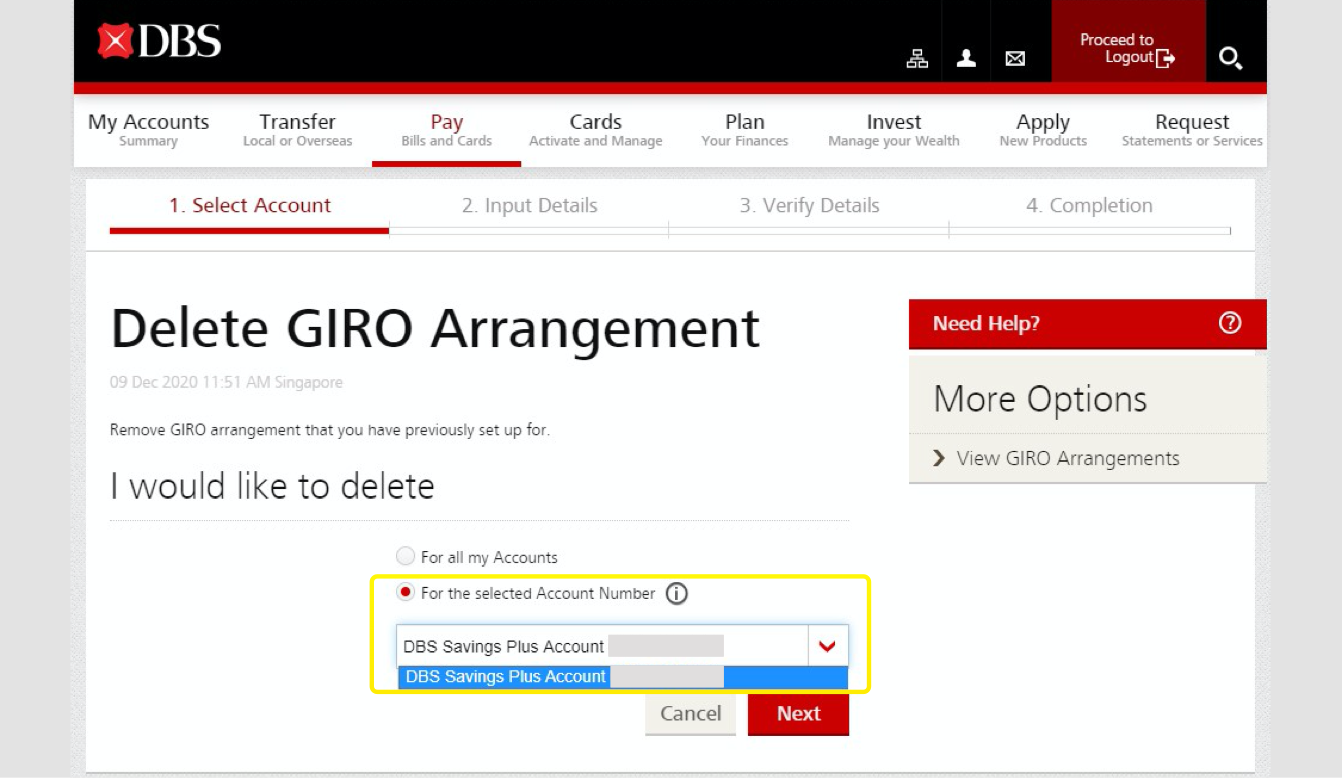 4. In this page, you could view all GIRO arrangements on the bank account you selected. Choose "Tiger Brokers SG LTD", fill in the date you wish the termination to take effect, and click "Next".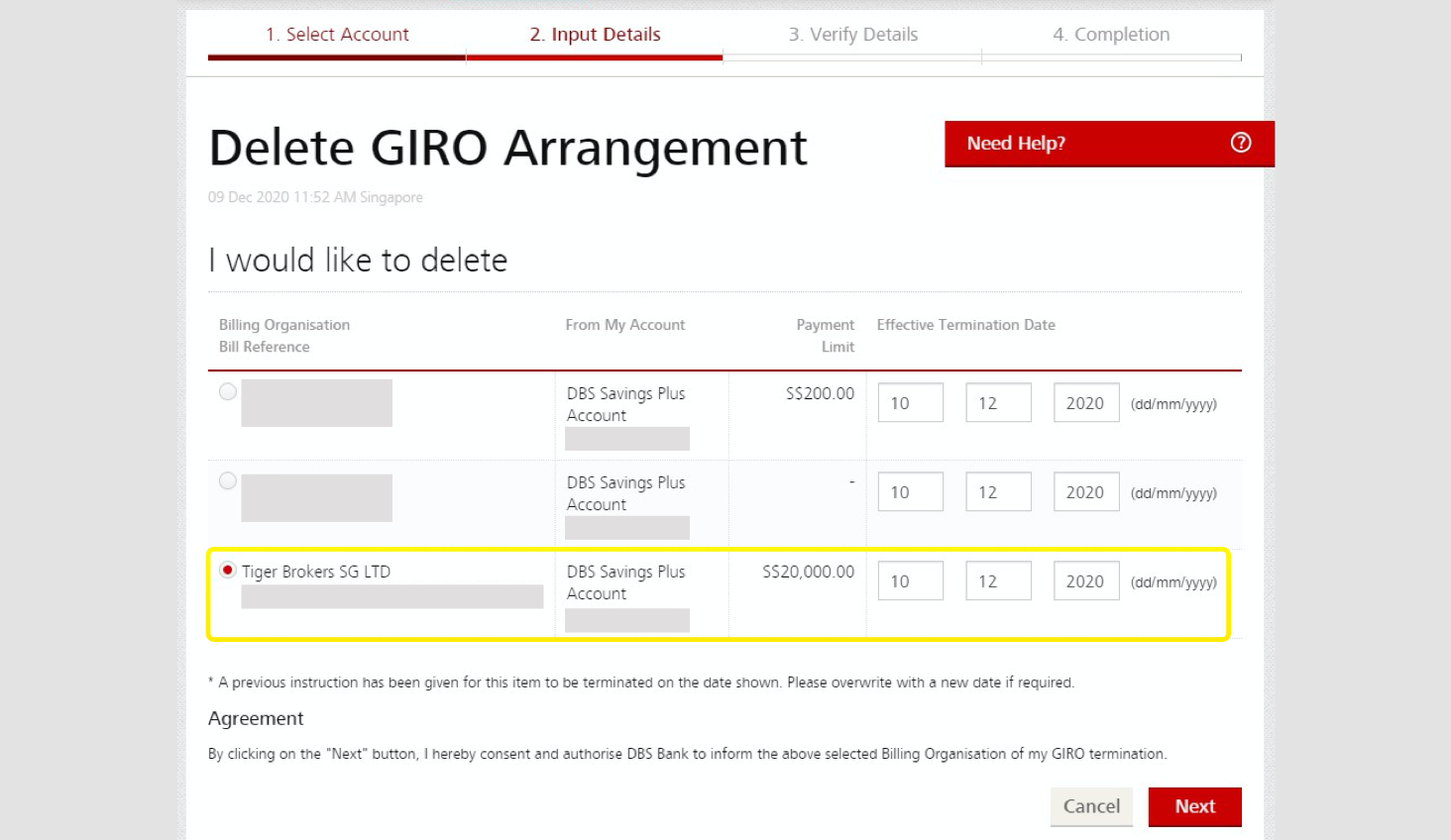 5. Confirm the termination details, and click "Submit".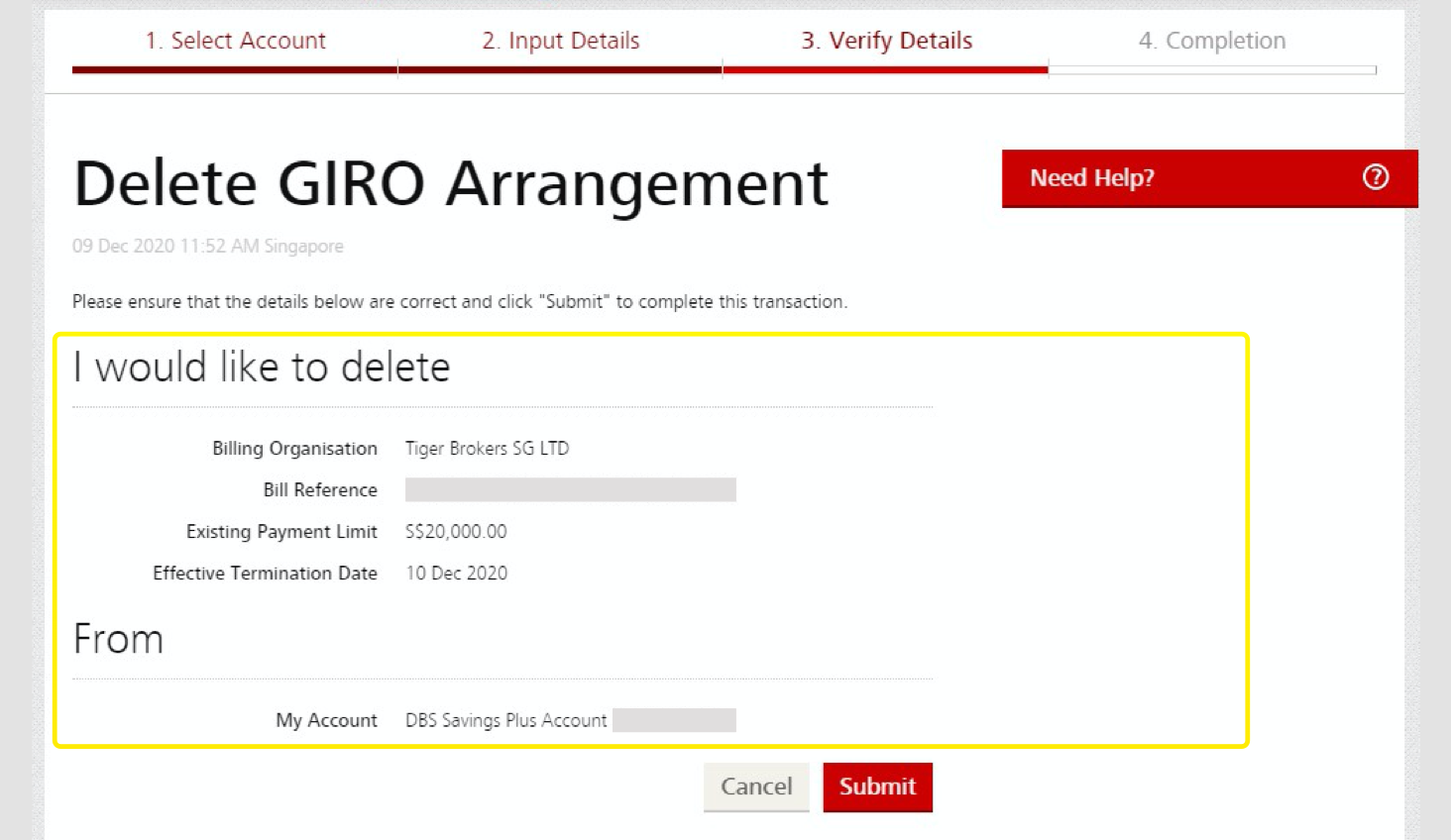 6. Your request of termination is submitted to the bank successfully.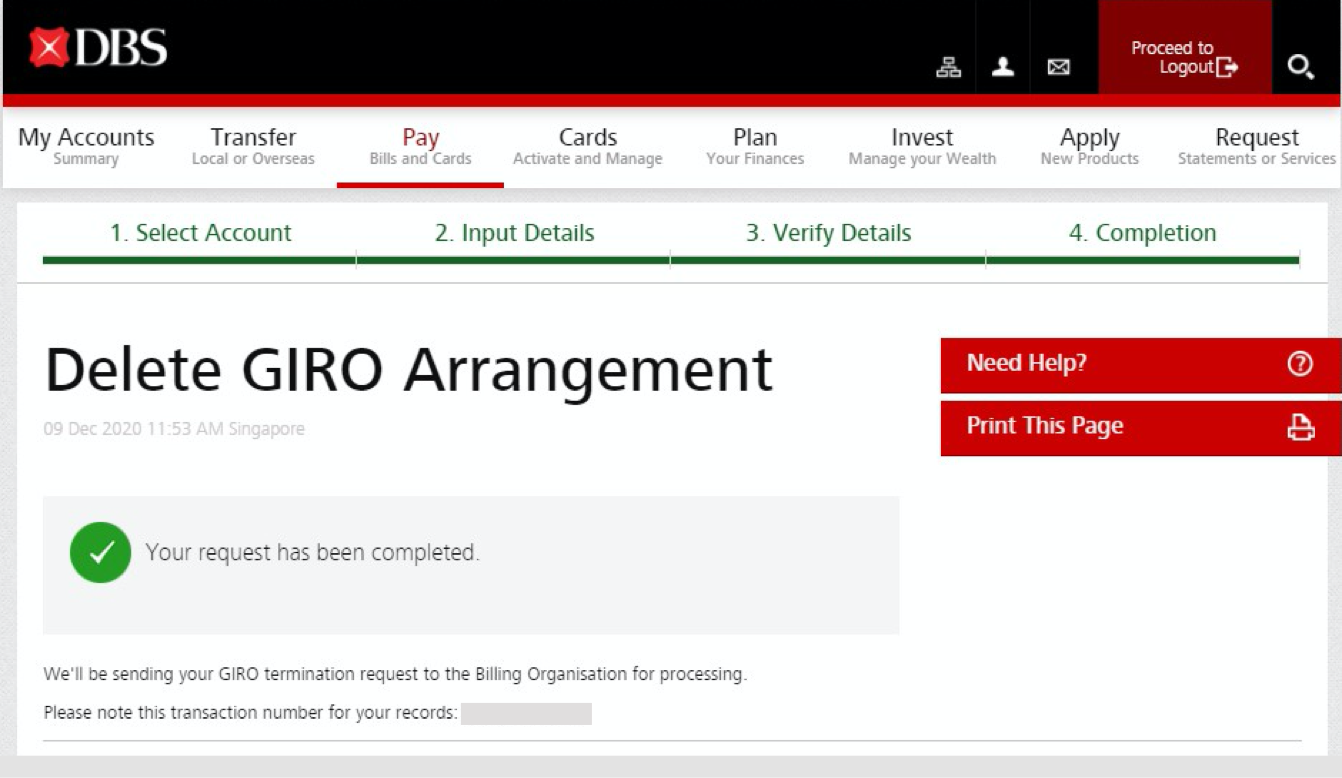 Please note: The actual effective time of termination please refer to the bank. Tiger does not have the authority to modify your account settings in the bank.
---
Statement: The screenshots of the bank page in the above guidelines are shared by Tiger Brokers clients and are for reference only. If there is any discrepancy in the screenshot page, please refer to the actual page of the bank or contact your bank account manager.