Withdrawal - Overview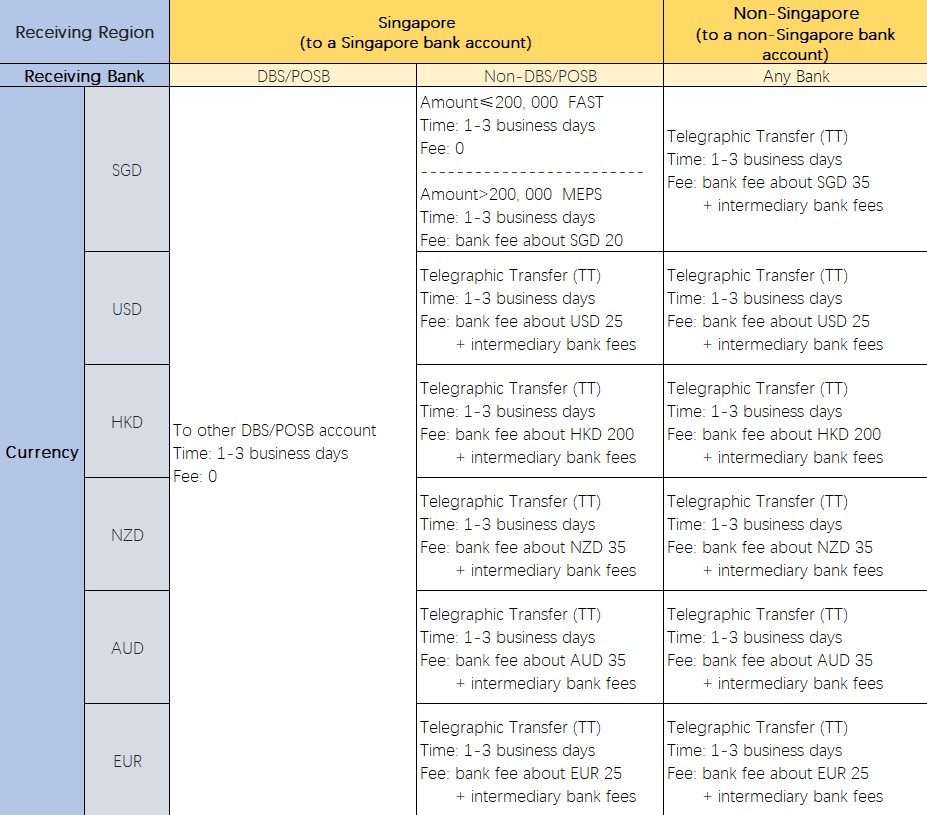 Notes:
1. Singapore DBS Bank is the custodian bank for Tiger clients' funds.
2. The time depends on the processing bank(s). The minimum time for funds to arrive can be within the same business day.
3. Please transfer funds to a bank account in the same name as your Tiger Account. Funds cannot be withdrawn to other persons' bank accounts, third-party payment platforms, joint bank accounts or mainland China based bank accounts.
4. Tiger does not charge.
Withdrawal - Procedure
1. Withdrawal Process Request
Withdrawal through Tiger's website: Login to Official Website > My Account > Withdrawal. Then follow the instructions to fill in the withdrawal request.
Withdrawal through Tiger Trade APP: APP > Profile > Tiger Account > Withdrawal. Then follow the instructions to fill in the withdrawal request.
2. View the Process
After the withdrawal request is submitted, you may click Profile > Tiger account > Transfer history > Requests, to check the withdrawal request and processing status, or cancel the request.
Here are the statuses of withdrawals:
- Reviewing: 1-2 business days are needed for the review, thanks for your patience. You may cancel the request when it's under review.
- Rejected: The request didn't pass the review, you may find the reject reason in the Tiger Trade APP.
- Awaiting withdrawal: The request passed the review.
- Bank Processing: The money was deducted from your securities account, and will be remitted out after the bank completes processing.
- Failed: We can't remit the money out because the bank rejected it. The money is being returned to your securities account.
- Remitted: Your money was sent to your personal bank account.
- Refunded: The money was returned by the beneficiary bank and re-credited into your securities account.
- Cancelled: You have cancelled the withdrawal request.
3. Notes
Product trading and currency exchange may require T+0, T+1 or T+2 trading days for the fund settlement to be completed. Withdrawal of funds that have not yet been settled will incur financing interest.