DDA Payment Limit Modification Guideline
The payment limit can only be modified by visiting the DBS/POSB online banking, and cannot be modified via Tiger Securities official website/APP.
The steps of modifying DDA payment limit are as follows:
1. Login to DBS/POSB online banking.
2. Select "Pay" > "More Payment Services" > "Change GIRO Payment Limit".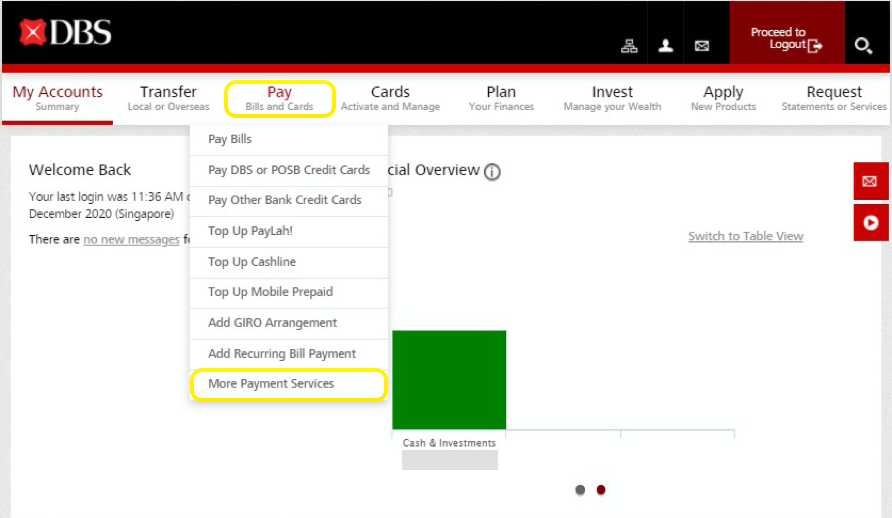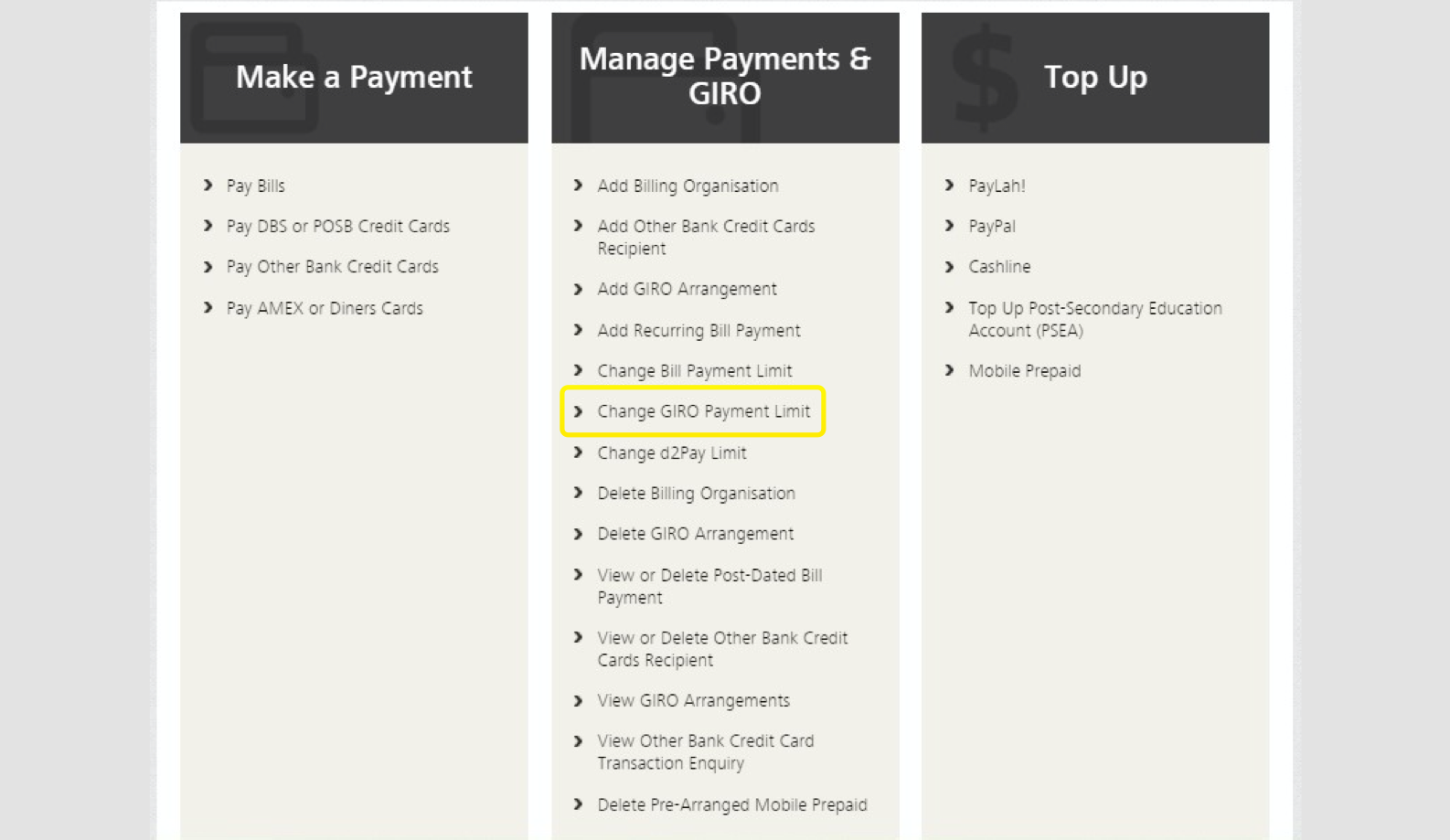 3. Select the DBS account you wish to change the payment limit of.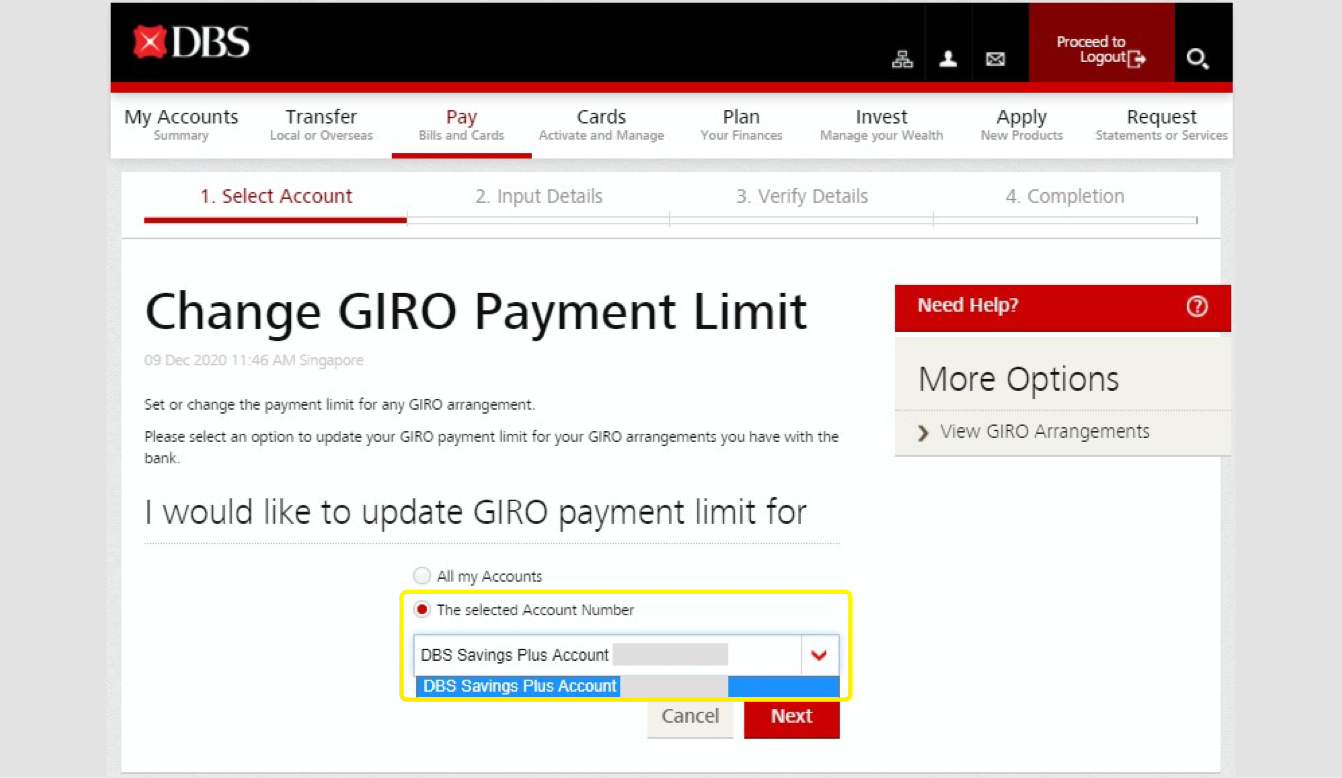 4. In this page, you could view all GIRO arrangements on the bank account you selected. Choose "Tiger Brokers SG LTD", fill in the new payment limit, and click "Next".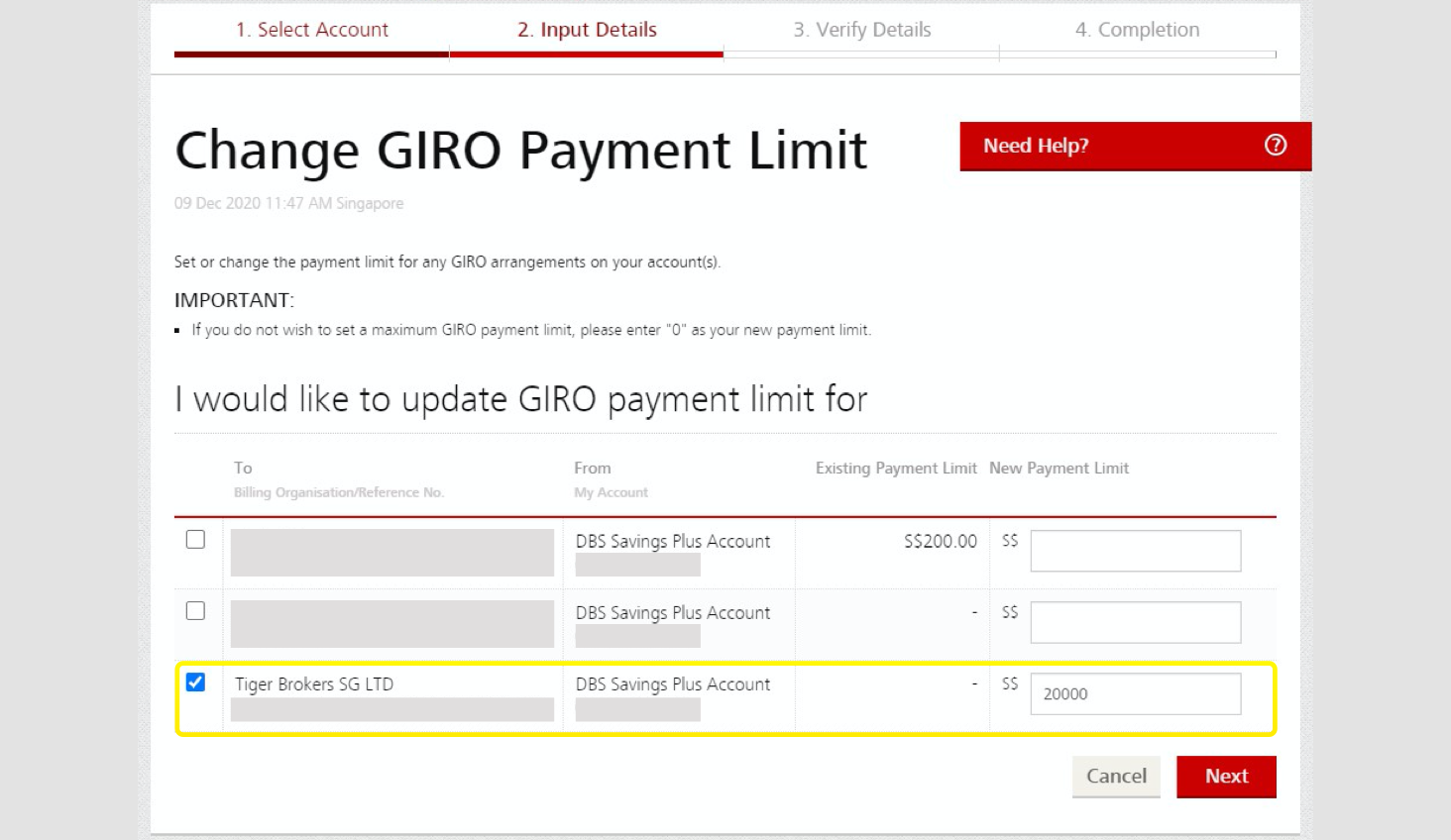 5. Confirm the payment limit change information, and click "Submit".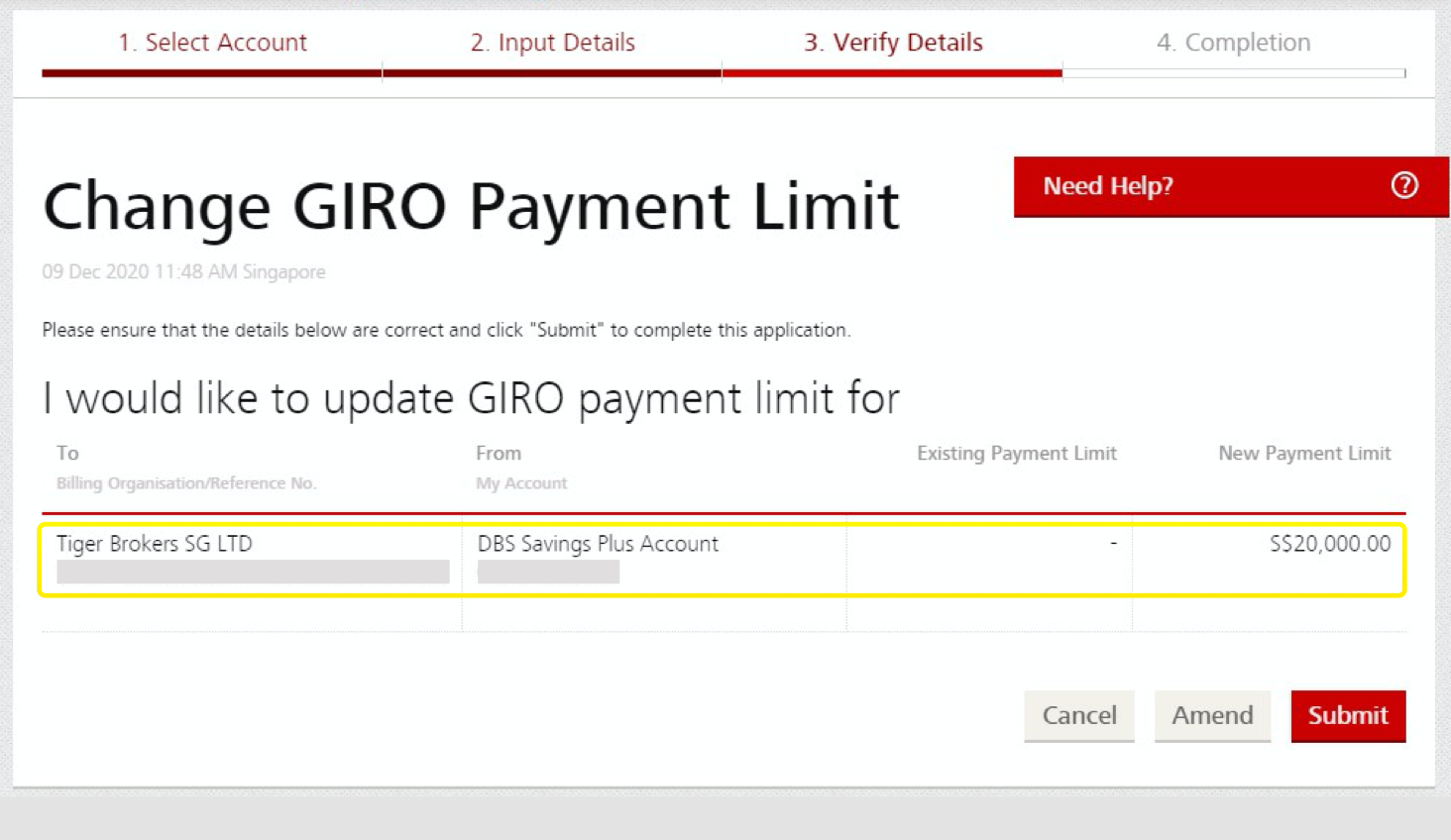 6. Your request of payment limit modification is submitted to the bank successfully.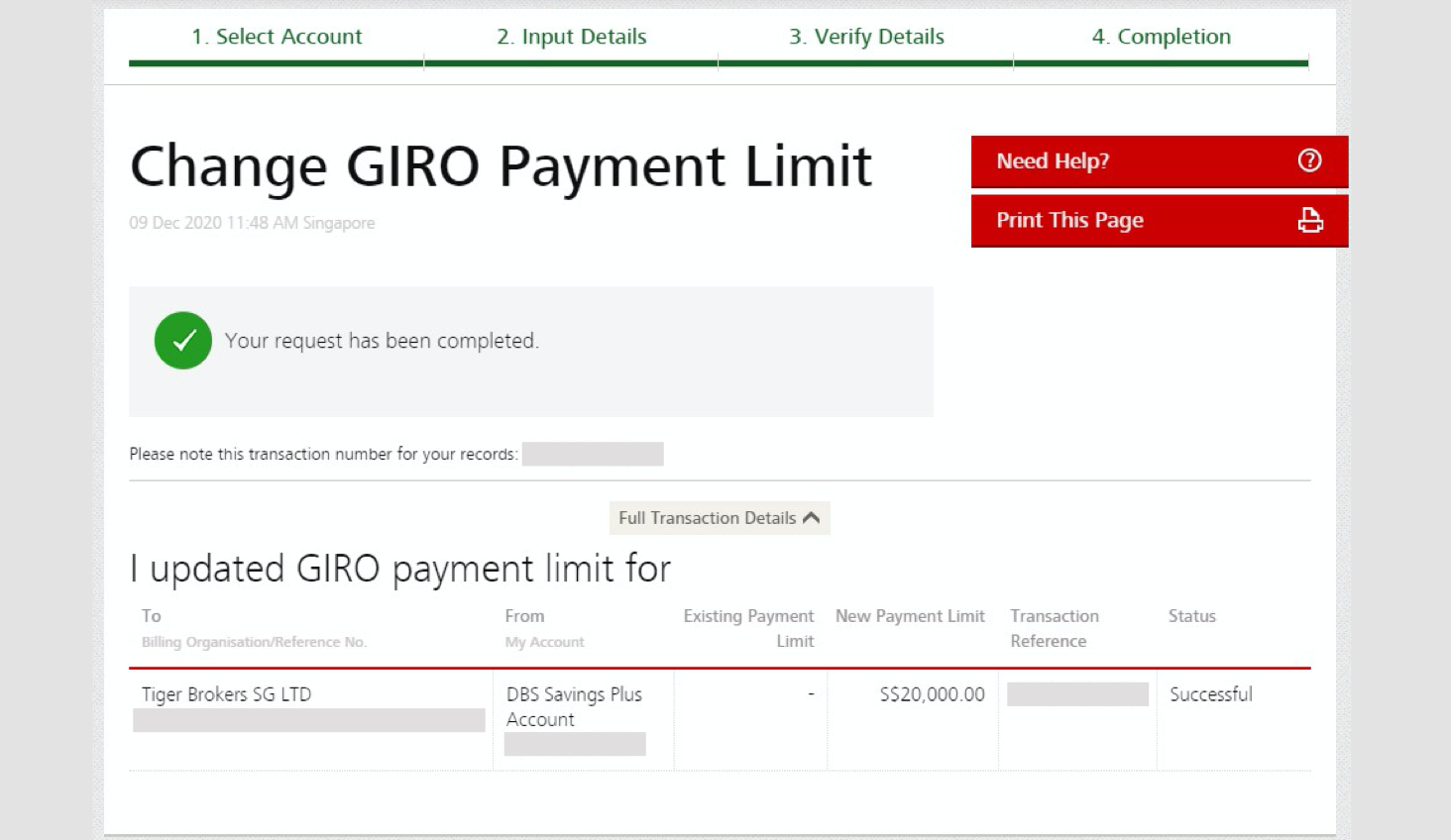 Please note:

1. Please refer to your bank for the validity of the payment limit modification.

2. If the payment limit in Tiger's interface is inconsistent with the payment limit displayed by your bank, please note Tiger's system may take some time to update the new payment limit. The limit displayed by the bank shall be deemed valid.

3. The screenshots of the bank page in the above guidelines are shared by Tiger Brokers and are for reference only. If you have any questions, please contact our customer service team at service@tigerbrokers.com.sg or +65 6950 0591.